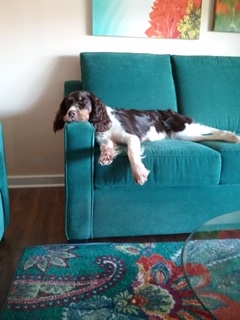 Punkin – A satisfied customer after her visit to the Day Care!


Doggie Day Care is here at the Canine Spa.  Your pup will get personal attention, planned exercise, and swimming.  Limited number of spaces are available.  
140 Ore Bank Road
Dillsburg, PA  17019
Kevin Landis: 
717.602.4295
This email address is being protected from spambots. You need JavaScript enabled to view it.
For fees and terms, please contact Kevin.