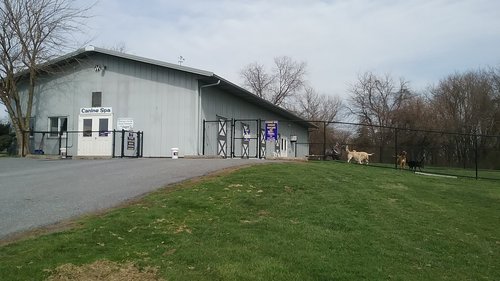 The Canine Spa which opened in June 2001, is an exercise, therapy, and play facility for dogs.  It is a former thoroughbred horse training center that was no longer in use.  The Spa was "born" when a friend requested to use the pool as swimming therapy for her dog that was recently hit by a car.
The Canine Spa building is heated with infra-red heat and offers crystal clear water that is kept at approximately 68 to 70 degrees.  The pool is 56 feet in length, ten feet wide and eight feet deep.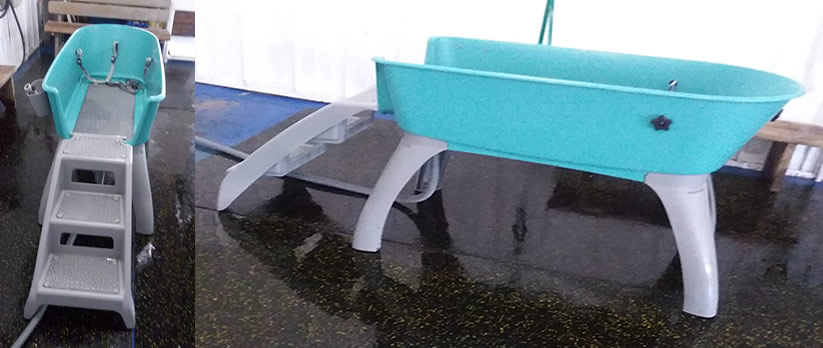 Our bathing area has an extra-large washing tub for our customers' convenience with both hot and cold water.  Rubber mats are throughout to prevent slipping.
---
Vaccinations
For our current swimmers, please bring a copy of your up-to-date rabies vaccination certificate on your next visit.  You may place the copy in the box with your payment.  For new swimmers, you will be asked to provide a current rabies vaccination certificate when you arrive for your initial appointment.
---
First Time Visitors and Registration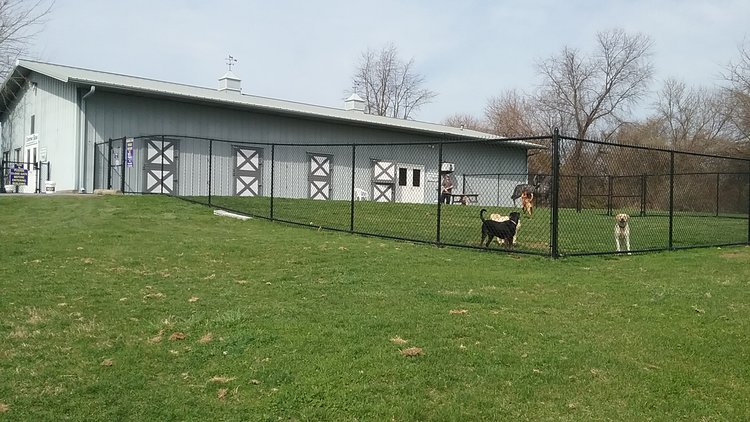 Make an appointment for your first visit.  We'll orient you to how things work.  Thereafter you're welcome to come whenever you'd like.

Open every day of the year!

Please complete the online registration form HERE or by clicking on the Register Your Pet button at the top of the page.  Please NOTE that you can enter all your dogs at one time when registering by clicking on Additional Dogs on the Pet Information form.

Please be prepared to get wet!! Rubber shoes, a rain suit and dry towels are perfect!
---
Gift Certificates

Give your dog the gift of exercise and fun!  Not sure what to get that family member or friend who seems to have everything?  Purchase a gift certificate for dog swimming!  A unique gift!  Contact us to purchase them in any amount you choose.